puppy day match 'em up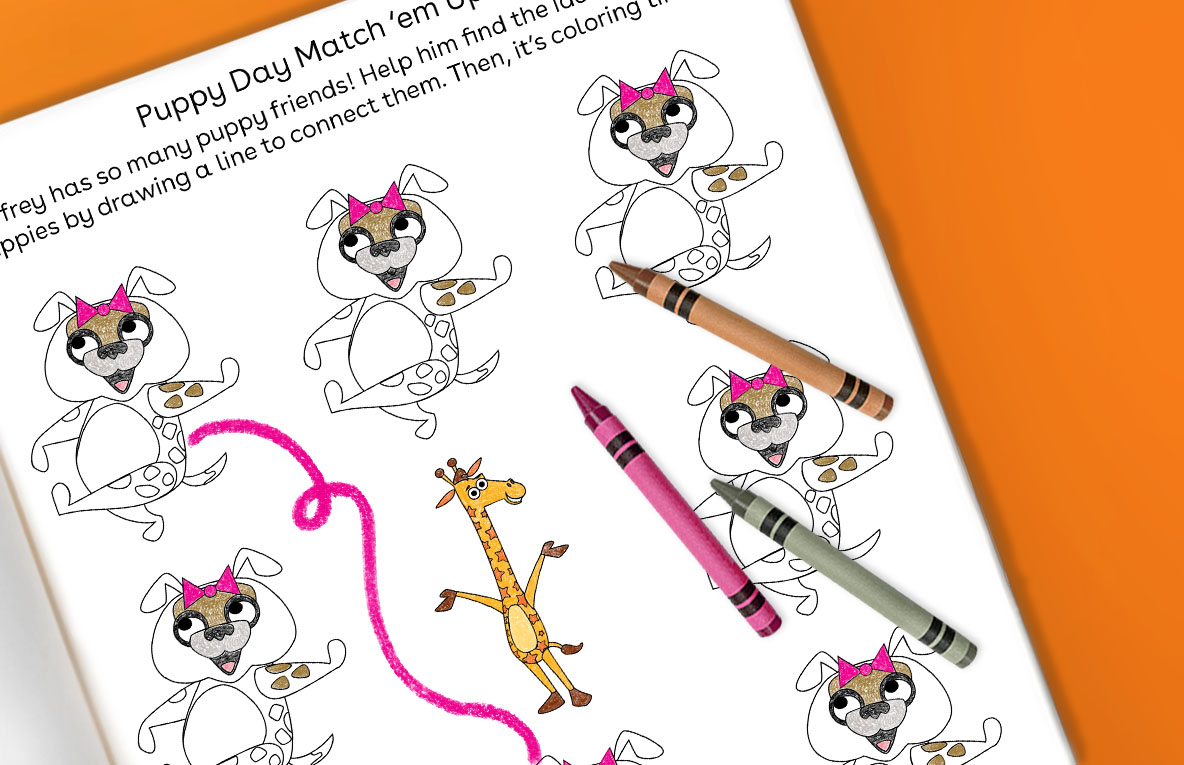 Geoffrey's has a lot of puppy pals today to celebrate Puppy Day! Two of them are twins, but Geoffrey is having trouble finding them. Print our activity sheet out so your kids can help him look for two that are exactly the same. Draw a line to connect them to each other, then color the sheet and let out a howl when it's complete!

Parents, share their creations with #ShareThePlay.
download