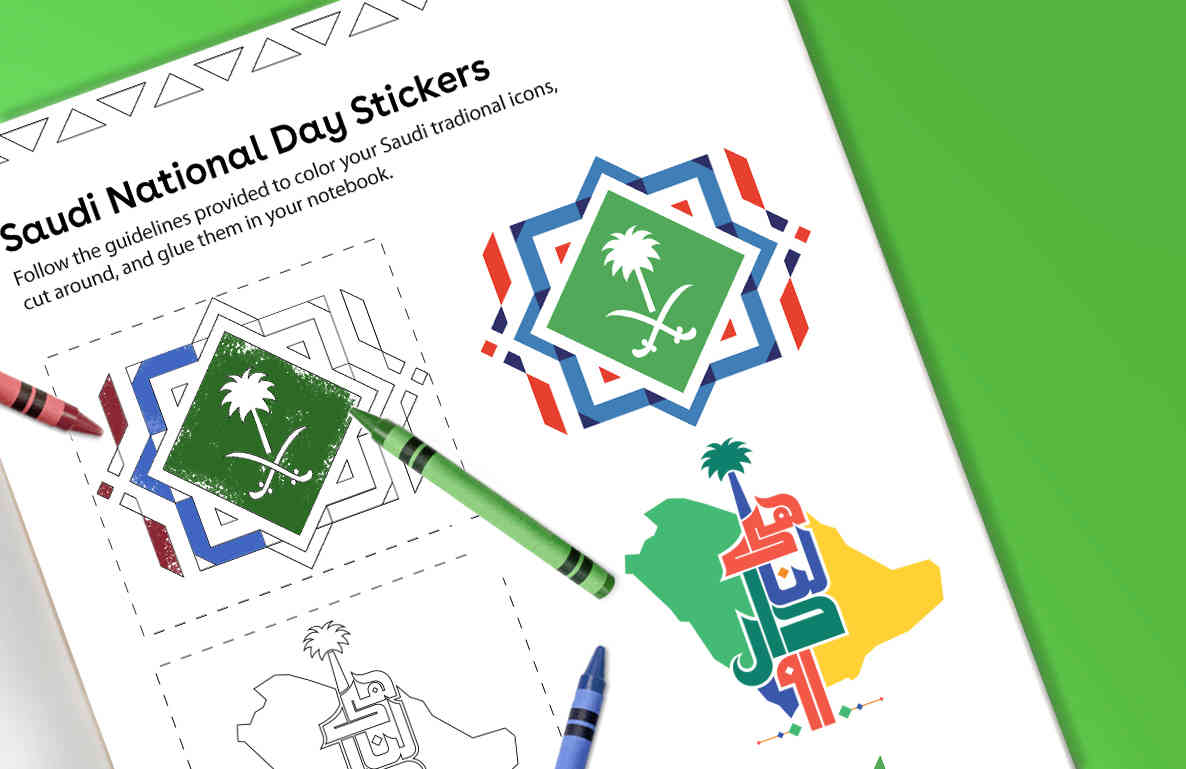 There are a lot of things to appreciate about living here in Saudi Arabia, parents may be looking for ways to instill that same patriotism in their little ones. You can do that by enjoying our 91st Saudi National Day activity sheets!
Help them in figuring out the important Saudi landmarks, expressing their patriotism, or learn more about Saudi heritage. Print the big sheet and create the Saudi flag to not miss the celebration!
Parents, use #LetsPlaySaudi on social media so we can see how they did!