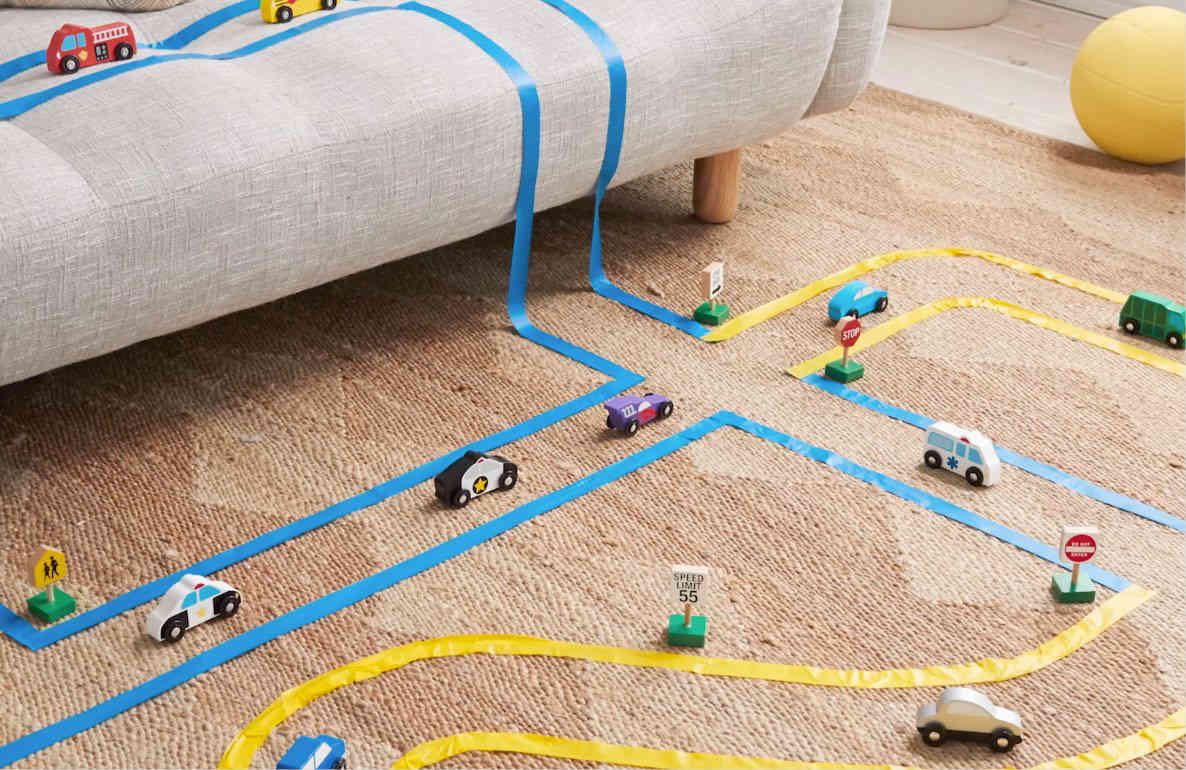 It just takes some masking tape and Melissa and Doug toys to turn your home into the biggest racing event this side of the living room. Create lanes along the carpet, up the couch and over the coffee table and let your little racers vroom and zoom all day long! Hop in, we'll show you how it's done.
What You'll Need:
Wooden Vehicles
Masking Tape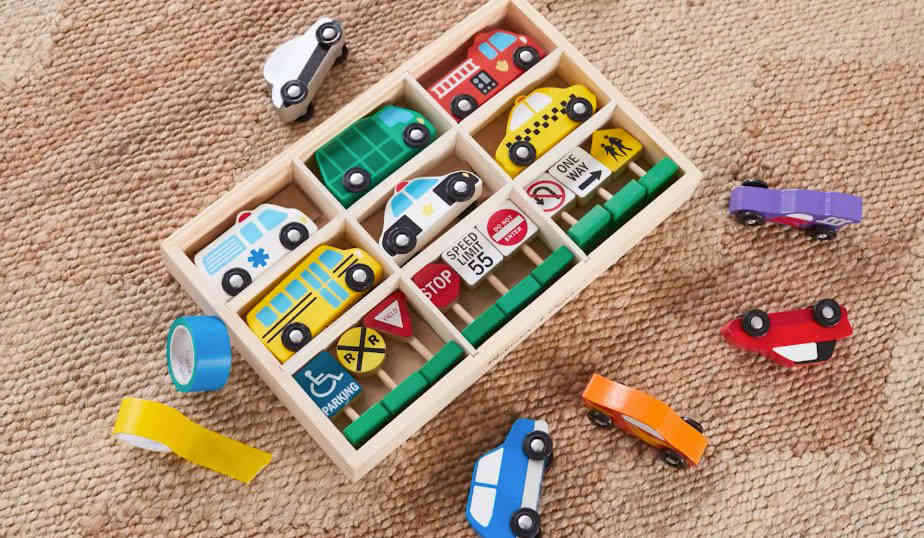 Lay out the track using masking tape to create lanes, roads and intersections. Use caution when placing masking tape on some furniture—it may be difficult to remove from some materials! Get creative and defy gravity with roads up the couch, use remote controllers as bridges and other household objects as road hazards.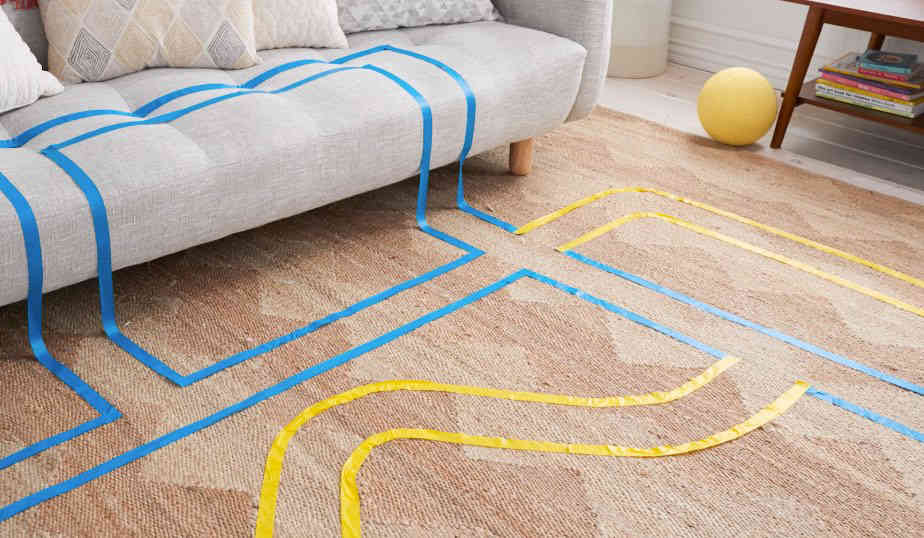 Once it's all set let them explore the open roads with their favorite wooden vehicles. Cruise down the carpet or hop on the Hallway Expressway; let their imaginations take the wheel.