goin' for a ride with Geoffrey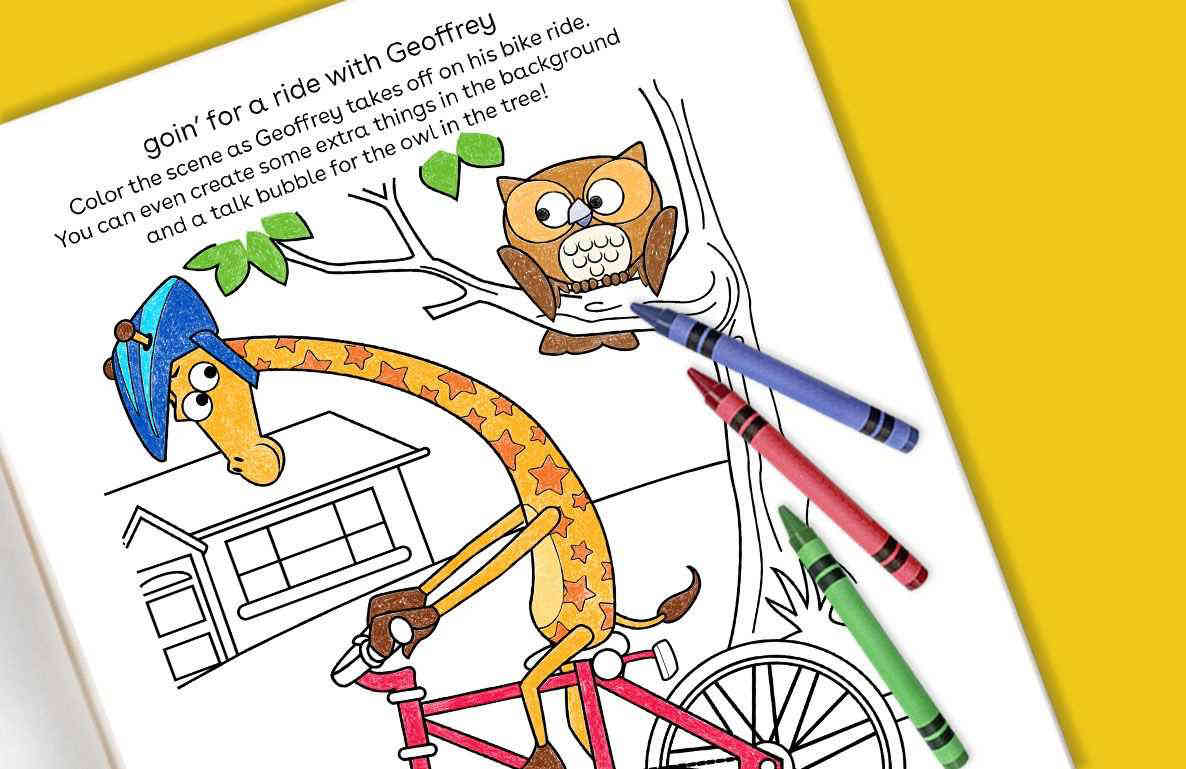 Color the scene as Geoffrey takes off on his bike ride. You can even create some extra things in the background and a talk bubble for the owl in the tree!

Geoffrey's ready for his bike ride, but first let's add a little color to his world. Kids can color the house, add items to the yard like a ball, some toys or even another tree. They can even add a talk bubble for the wise 'ol owl in the tree. Whooo knows what that owl might be saying – it's all up to your little artist!