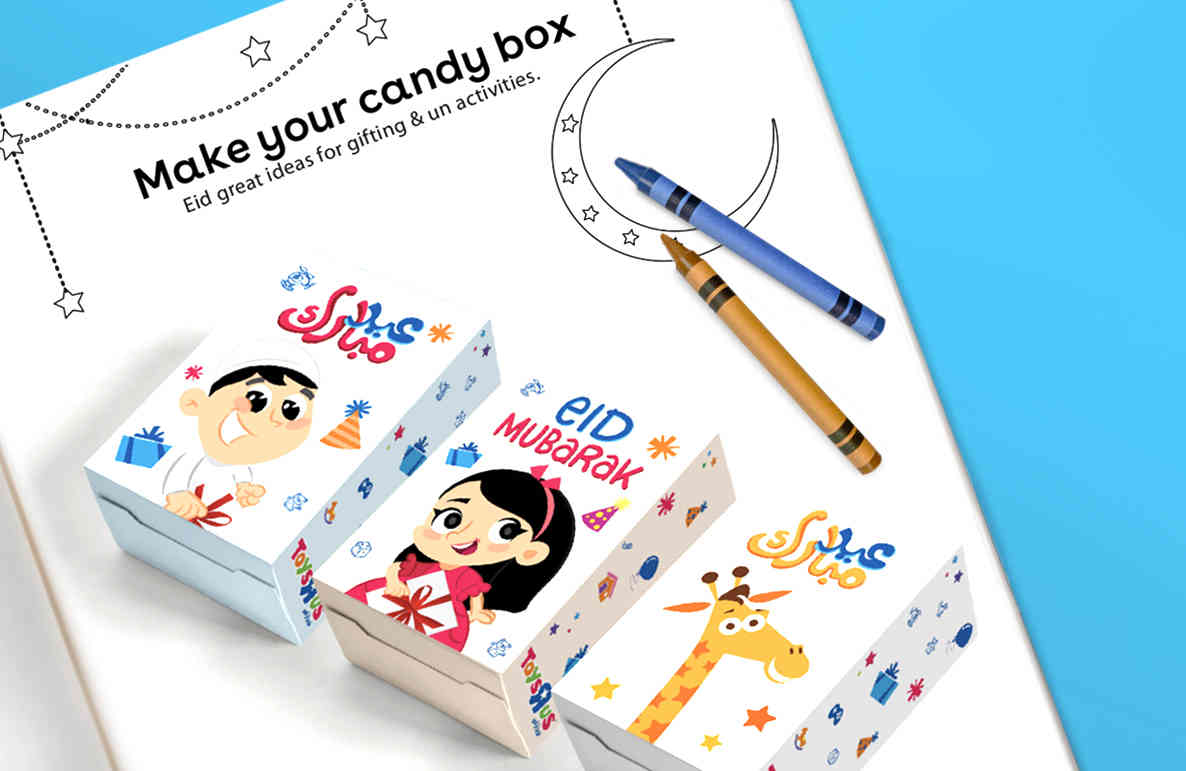 Geoffrey is preparing for Eid, what about you kids? Let's do some gifting ideas together, just print the sheets and enjoy! Make your own Edyia envelop, or a box to hide your favorite candies inside, or cut a lovely toppings to be placed over every cupcake.

Where are our creative kids? Come on let's celebrate! Eid Mubarak

Parents, use #LetsPlaySaudi on social media so we can see how they did it!