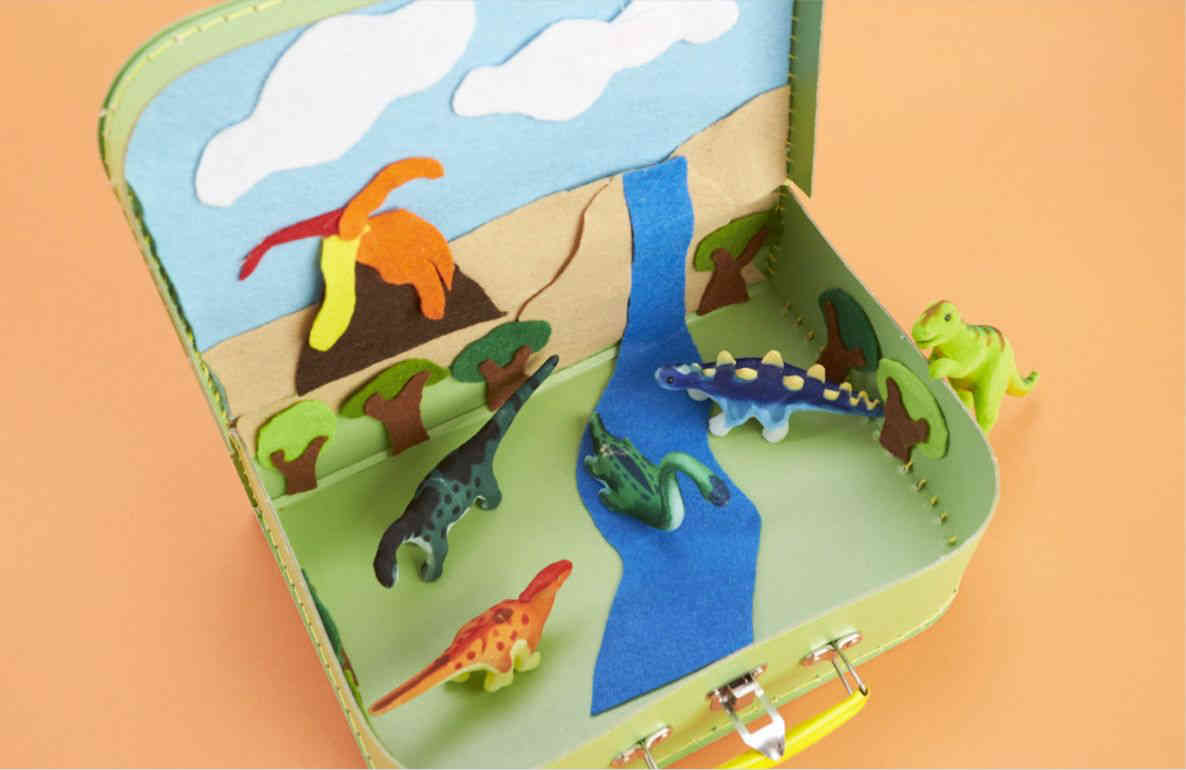 Travelin' around the house with dinosaurs isn't always easy, but help is on the way. We have a carry case hack that'll make even the most ferocious dino smile! With just a few items around the house, kids can create a habitat just like that!
What You'll Need:
lunch box or travel case
felt material
glue gun & glue sticks
pencil
kids' scissors
your Melissa & Doug dino figures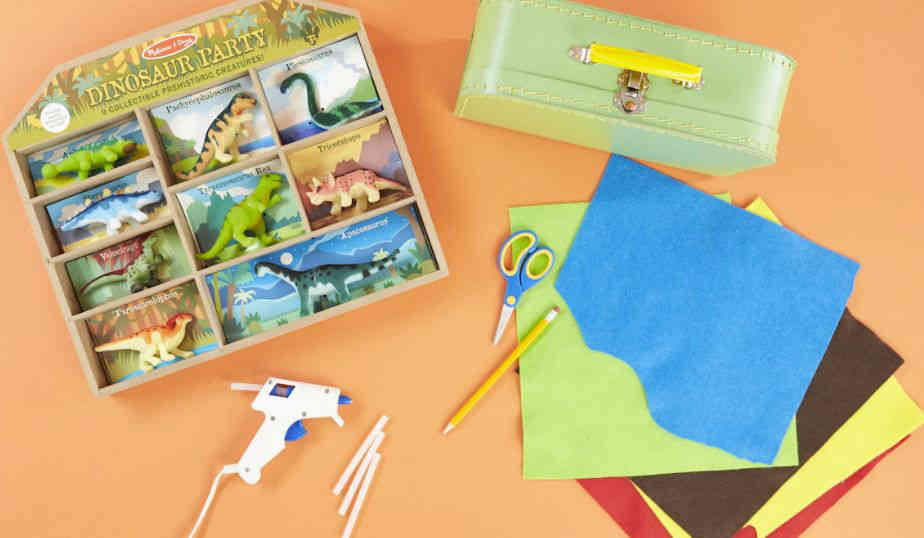 Cut out trees, mountains and other shapes out of felt.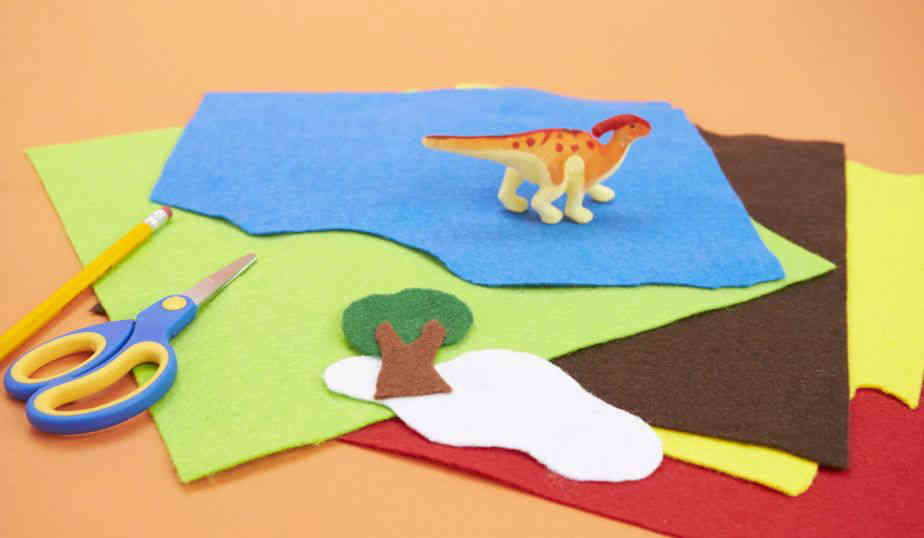 Parents, get out that glue gun! Let the kids tell you how they want it designed so they can see their vision come to life!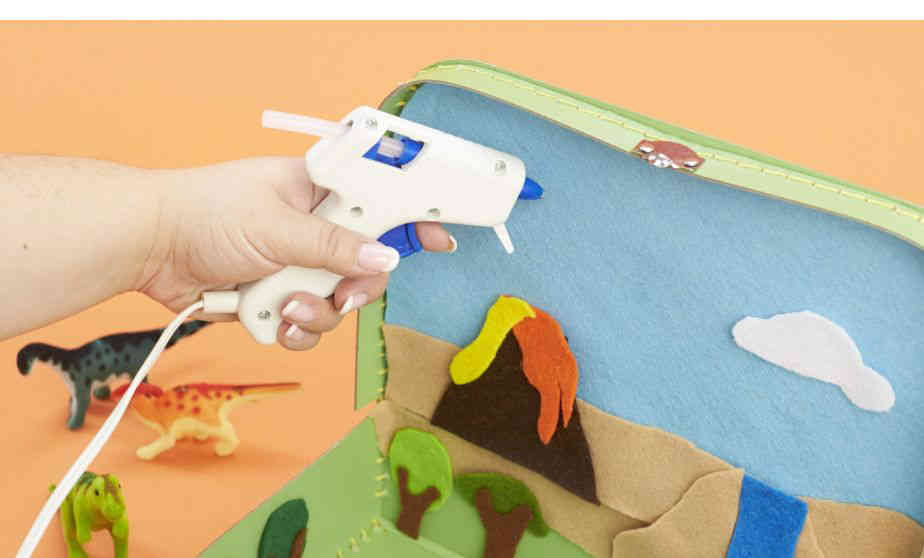 Introduce your prehistoric pals to their surroundings!